Published Author.
How does that sound?
Do you dream about writing a book?
​
But maybe you feel intimidated about the notion of writing a gigantic 300-page book? Do you have a book idea, but feel overwhelmed by the process?
​
Writing a "tiny book" might be a great option for you.
A tiny book is a short book (typically around 30-80 pages) on any topic that excites you.
​
Tiny books are very powerful.
Big creativity in a small package.
Tiny books help you create something that you can be proud of. They help you say, "Wow! I can do it!" and fuel you to finish other projects.
Learn how to outline your book, how to get unstuck and get the words flowing, and how to get your book printed…so you can experience the joy of holding the finished book in your hands!
Ready to write your tiny book?
Let us help you!
​
Next course launches May 2020.
Sign-up to be the first to know:
(n): a printed work of nonfiction or fiction that is around 30-80 pages on any topic that excites you. Can be printed or an ebook.
See also: A tiny book is absolutely a real book.
A tiny book could be...
A tiny book of family recipes.

A tiny book of love letters for your partner.

A tiny book filled with advice for your kids.

A tiny book with great tips for your clients.

A tiny book about self-esteem for teenagers.

A tiny book for sleep-deprived new parents.

A tiny journal of gratitude prompts.

Or, any kind of tiny book you can imagine!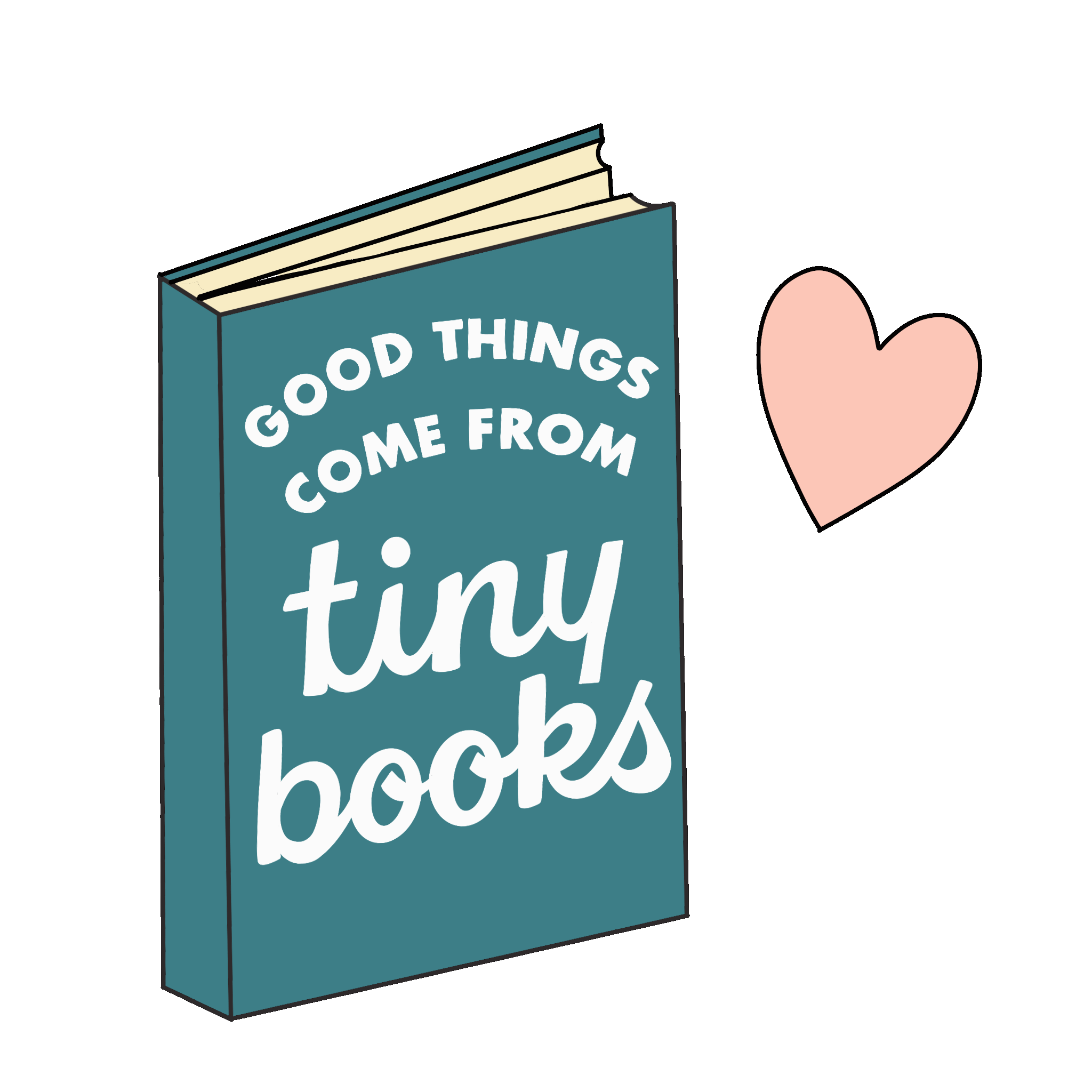 Real Life Tiny Book Examples:
Why the Tiny Book Course?
This course includes live calls, modules, and customized support to get your book from idea to done in 8 weeks.
We know the in's and out's of the publishing process. We've streamline the process so you can spend more time writing and less time trying to figure out all the details that go into publishing.
DONE-FOR-YOU LAYOUT TEMPLATES
We make it super easy for you to get your book published. With our beautiful done-for-you layout templates, it's as easy as "copy and paste."
The templates save you hundreds of dollars and you have full ownership, which means you can edit or update your book anytime you want to make changes.
We've seen authors pair up for book launches. We've seen authors feature one another on their podcasts. We've seen entire classes write Amazon reviews for one another.
There is power in community support!
Lindsey is a writer, literary agent, and owner of the publishing company, One Idea Press. To date, she has helped over 1000 people write and publish books.
​
She's written eight books of her own including her award-winning book, Eat Your Feelings.
​
Lindsey also dabbles in stand-up comedy and resides in Pittsburgh, PA with her punk rock husband and their adorable pup, Winnie Cooper.
Ready to write your tiny book?
New Course launches May 2020. Be the first to know!